Thank you for taking time to consider the possibility of allowing me to come and speak and paint for your community's greatest asset—your students.
Painting Hope has a passion for making a positive, lasting impression in the lives of young people across the country—and ultimately, the world.
It would be an honor to partner with you. I often share with students, "It is not a measure of how things begin, but how we choose to finish them." Today, we have a chance to help students finish strong, no matter what has led them to this point. Their past does not determine their future; there is still time to make a difference!
Together we can do it. On Your Team,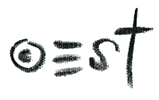 Eric Samuel Timm